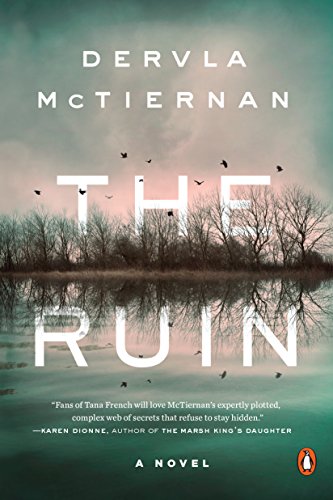 Don't you love it when you find a new (to you) author?
A couple of weeks ago I was looking for a short listen from Audible and found two (free) novellas (The Roommate and The Sisters) by an Dervla McTiernan – who I'd never heard of. So, I decided to give them a try. I enjoyed both of them (The Roommate more than The Sisters) and immediately grabbed the first of her books: The Ruin (A Cormac Reilly Mystery Book 1).
It was really good: great characters, setting, and mystery. And if you like to listen to books as I do, the narrator is really good, adding that touch of an Irish accent. I'm almost done with the second book (The Scholar) in the series, so I expect I'll be reviewing that soon.
Now, the big question, do I rush to read the third book, like I want to, or wait and stretch out the anticipation?